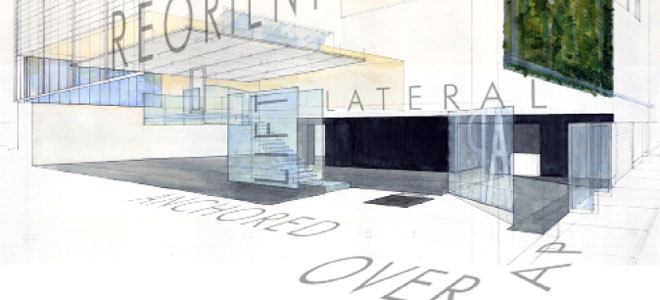 ---
OUR PRACTICE
MATTHEWS MOYA ARCHITECTS is a New York City-based design practice, whose projects have received numerous design awards and been featured in national publications. Timeless design characterizes the firm's portfolio which includes civic, institutional, commercial, residential and urban design projects, with a concentration on arts and education-related projects. Led by principals Peter Matthews AIA and Frank X. Moya AIA, colleagues who met at Princeton University School of Architecture in the late 1970's, at a time when the fundamentals of architecture were being actively debated.
The firm is committed to an integrated approach to design services that ranges from contextual planning and urban design through all aspects of architecture, interior finishes and furnishings. The process starts with a broad analysis of site and program requirements that define project scope, often with the exploration of suitable alternatives that consider the demands of function, cost and aesthetics. New priorities set by sustainability planning and green design have established exciting new alternatives in both planning and building design, with potential advantages to the bottom line.
We consistently deliver designs that surprise and delight. Many of our clients are repeat clients, whom we have worked closely with on successive projects, having demonstrated our commitment to addressing their concerns. We have found that when practical solutions are at the core, design is more meaningful and more engaging. Factoring together many competing interests requires strong ideas that transform real needs into inspired and well-crafted design.