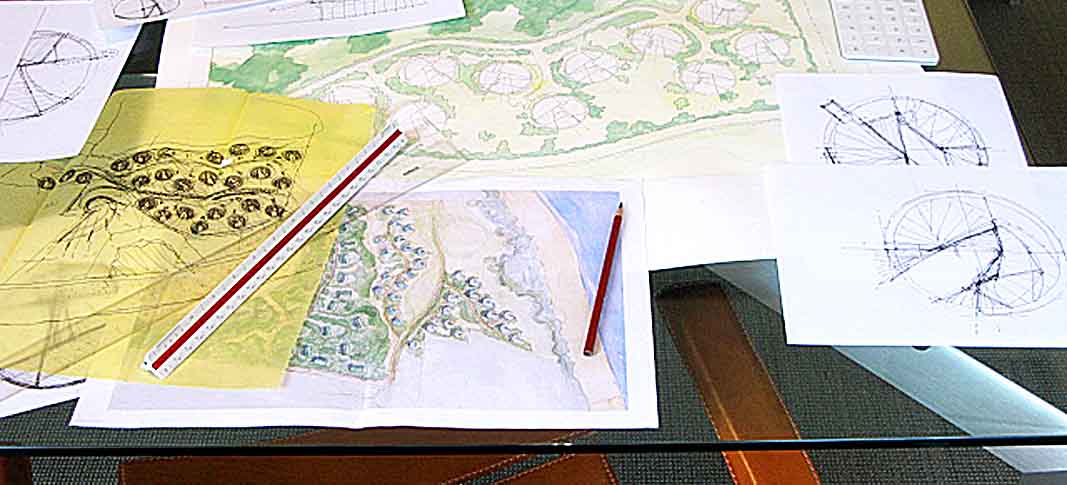 ---
OUR PROCESS
At MATTHEWS MOYA ARCHITECTS, we are committed to creating designs that engage and enrich our lives. We translate our clients' needs and concerns into design solutions that unite high ideals with practical results.
Our commitment to design excellence is based on a exploration of alternative ideas in the conceptual design stage. In developing these ideas, we use a range of media and modeling. These various studies actualize our concepts in an easy to understand format.
With each project, we immerse ourselves in the particularities of the site to best reveal its potential. To understand program needs, we seek a broad range of viewpoints in a process that builds consensus among many stakeholders. Our information-gathering process is predicated on an ongoing dialogue with our client that provides the basis for an intensive design process that culminates in comprehensive analysis.
As the particular criteria of program, code and budget become evident, the design is developed in increasing detail in coordination with all of the supporting consultants. Our challenge is to maintain conceptual clarity while adhering to regulatory and practical parameters. Discipline and respect towards cost control is gained through years of experience and results. To ensure cost control and the timely progress of services, we comply with proven project management practices and maintain constant communication with our clients, consultants and affiliated professionals. We know that well-coordinated teamwork results in success